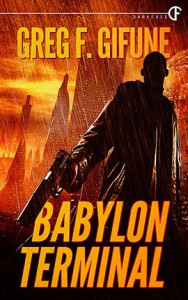 There is no way I could review this one better than Michael Hicks, because he fuckin' nailed it. Well done, sir!
What I could figure out from this one, I really enjoyed. It was a little sci-fi-ish for me. It lost me on more than one occasion and I still couldn't stop reading it. Crazy. I don't know many authors that could have pulled this one off without creating a total trainwreck and I still am not sure wtf happened here. It doesn't even matter because this was still a very good one from one of the best in the biz. 4 Crazy Don't Make Sense But Deserve It Anyway Stars!
*As a member of the DarkFuse NetGalley Readers Group, I received an advanced copy of this e-book in exchange for an honest review.